The team of Authentic Leadership
The team of Authentic Leadership consists of 16 advisers. We enjoy working with you and supporting you in your ambitions and development. We do this because this makes us happy; it's our mission:
With short and impactful interventions, we unleash and connect the hidden authentic force of people, teams and organisations which makes them high performing and fulfilled.
Our core values lead us in everything we do:
A no-nonsense approach
A genuine belief in the inner strength of people
And the conviction that people can empower themselves
The story of Authentic Leadership
Authentic Leadership was established in 2005 by Bas Blekkingh. That year, he wrote the book Authentic Leadership, which has sold 28,000 copies since then. In October 2013, a revised edition was issued. Besides being an organisation, Authentic Leadership is an impactful philosophy with measurable success in practice. The philosophy is constantly evolving.
Authentic Leadership currently consists of 20 passionate people. Our advisers have broad management experience in a variety of organisations. They are specialised in leadership and culture development.
The advisers of Authentic Leadership coach organisations, teams and individuals to their maximum potential. They provide Authentic Leadership workshops, training and peer coaching sessions. Several advisers are also teachers Authentic Leadership at the Nyenrode Business University and the Governance University in the Netherlands.
Do you want to meet one of our advisers? Get in contact with us!
---
"To release the authentic power."
I'm the founder of Authentic Leadership BV and the author of the bestseller "Authentic Leadership, discover and live your essential mission" (click here), which was published by Infideas in 2015.
I teach Authentic Leadership as a part-time lecturer at Nyenrode Business University. I was trained at the Royal Military Academy and was given the opportunity to train leaders in the Royal Netherlands Army. I switched to the corporate sector in 1993, and set up my own business in 1996.
"To empower people with care, energy and insight."
I am co-owner of Authentiek Leiderschap. Having been educated in Business Economics and (Chartered) Controlling, I gained international experience in various executive positions in Finance, Sales and HR at Unilever. In 2007 I started my own company and soon after that I decided to spread the power of authentic leadership.
I like to create impact in a situation, on a person, in a team or organisation. That's what I do and love to do. Making impact on a small or large scale, by making people feel more fulfilled and become more successful. That's what makes me happy too.
"Release the hidden potential by touching the souls of others."
I have worked with Authentic Leadership as a coach and trainer since 2004, and have been closely involved in the development of the book Authentic Leadership. I addressed several coaching issues as a columnist for Carp.
Before I started with Authentic Leadership, I worked for Zwitserleven as a lawyer.
Although I did so with a great deal of satisfaction, I felt that something close to my heart was missing: helping people and businesses to develop further. Authentic Leadership offers the right combination between analyzing and developing people and businesses, in a no-nonsense manner.
"Let people discover and develop themselves so they empower themselves."
I have a demonstrated history in working in the corporate sector and held various management positions at several companies in Retail and B2B industry.
In 2006 I made a career switch and started my own company as a coach.
I enjoy helping others to discover and improve themselves. This is one of the reasons why I have made a career switch. Making a real difference by giving people insights so they can make conscious choices. Of course, you will always run into certain patterns. Some of these patterns can block your successes and some of them are the key to your success. This applies to a team/department as well as to an individual, but just being aware of these patterns is the first step to growth.
"Create space to unlock authenticity."
My work experience is in HR, in executive positions in rapidly changing organisations. Market growth, expansion, contraction and change; I witnessed all these developments in my HR role.
I'm passionate about helping others to take responsibility and show their authentic strengths.
"Helping people discover how powerful they actually are and "what makes them tick"."
I gained my first work experience as an economist in the HR profession with a leading multinational. After varied work experience and a spell abroad, I became an independent coach, trainer and interim manager in 1999. Instructive, interesting years, full of variety and challenge.
Since working with Authentic Leadership, I use my in-depth knowledge and experience to help teams and individuals to be more successful and experience a greater sense of fulfillment. In a no-nonsense manner! And that suits my own personality perfectly. How great is that?!
"To reflect and touch people with love, allowing them to take control and follow their heart."
I have been a licensee of Authentic Leadership since 1 January 2013 and became a full time partner a year later. Prior I've been involved with the insurance company ASR and its legal predecessors for the past 12 years at MT level. During my last job I was Director of Operations.
I notice that my business background, my business experience and the love for people is a beautiful combination. Customers describe me as "disarmingly direct, involved and energetic". I like to combine outdoor / sports activities with leadership development.
"Reflecting people with love, so they are challenged to step out of their comfort zone and follow their hearts."
Most people have once chosen from a deep drive or passion for what they do. Being important to the organization, lifting teams to a higher level, in short; do that which makes you happy and therefore successful.
But sometimes you suddenly come across yourself. Removed from the same drive, passion and what you wanted to mean. Cramped by your own egos. During my duties at the Ministry of Security and Justice, I often came across this and I saw the same in other organizations. How come? That is the question that concerns me and which I can answer better and better.
I have been working as an independent coach since 2009 and in 2014 I became a partner at Authentic Leadership. Great to challenge organizations and their people to (re) discover and live their mission. So that they become happier and more successful.
"Connecting people by reaching their hearts."
For 13 years, I worked in various sales positions at Microsoft and seen many companies from the inside. I still think it's cool to be working in business, now in my role as a coach.
It is my nature and passion to connect with people and to deepen me in what drives them. I believe that if you connect your own head and heart, you also connect with others more easily. As a result, a happier and more successful person and a more effective and efficient team.
"My mission is to make a difference in the lives of all who share a passion for growing themselves and those around them."
For the past 30 years I have been involved with creating high performance teams on the baseball field. The crowning achievement was being the Head Coach of the Dutch National Team that won a World Championship in 2011.
I am now part of a new high performance team here at Authentic Leadership. This allows me to take the next step in my career as a coach and that is to bring the knowledge, experience and wisdom gained on the field into the business world.
I've always been fascinated about why we make certain choices and what drives these decisions. Why do some people persevere under pressure while others give up?
My passion lies in my desire to understand the journey towards growth and to help those willing to come out of their comfort zone to achieve their potential.
"I help people step into a larger comfort zone."
After an extended career in various managerial jobs, I decided to join Authentic Leadership. The reason for this is that I have a passion for connecting people (with themselves and others) and for helping them grow to a next level.
My approach is goal oriented, personal and trustworthy. Through my experience and knowledge, I understand how businesses are run, which dynamics are at play and what's on peoples minds. I really love to help people get insights which help them make the next step.
"By making real contact, letting people grow in self-knowledge en self-confidence, enabling them to free their own potential."
My biggest kick is to amaze people of themselves. To let them gain new experiences and insights, so they dare to do things that first seemed impossible.
I started my working life as a physiotherapist and I am also a haptonome. From a desire to be more involved with people as a whole, I have developed myself towards coaching and business. After a number of years as an independent coach I became a partner at Authentic Leadership. Here I found the ideal combination of analytical work combined with feeling, in a no nonsense way.
Clients describe me as disarming, refreshing, reliable and down-to-earth.
Yearly I take people on leadership journeys in the unspoilt nature of Europe and Africa.
"I inspire, create space, have genuine attention and interest in people which enables them to grow with energy and become happier and experience more freedom."
Until 2020 I worked in international business, both as an independent consultant as in various management positions at home and abroad. My last role was as financial director Europe for a large multinational. After that I made a decision to start following my heart completely, which directed me into full focussing on people and team development. My affiliation with Authentic Leadership allows me to combine my business experience and passion for human development with a successful leadership philosophy. This will make people happier and more successful. And if you ask me, that's the most beautiful thing to be able to create!
"Taking leaders and their teams to the next level."
After 25 years of experience in the corporate world in various international roles, I decided to shift gears: from the "business side" to the "people side". Why? Because I thrive on change but most importantly because fulfilled people bring in better results and feel happier at the same time! I love to play a role in (re)connecting the Leadership with the organization so people are engaged and challenged to make use of their full potential. I am Dutch but live and work since 2001 in beautiful Bologna, Italy, where I manage the Italian branch of Authentic Leadership.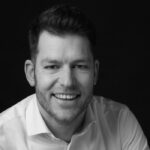 "To connect people and touch their hearts, so they empower themselves and flourish."
I have been involved in Dutch Healthcare for many years and from various organisations and different roles. During that time I've been working on appropriate care and innovation.
A common thread in my work has always been my interest in people and organisations. What motivates people? How do you successfully bring different perspectives together? Authentic Leadership gives me the opportunity to help people and organisations to develop themselves. And to share what I received last years.
In addition to my work, I enjoy going out with my family, cycling and I'm dreaming of an Elfstedentocht. For me, sport is a wonderful metaphor for personal growth which I like to use in leadership development.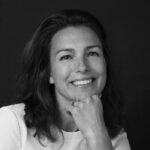 "*In your strength* through connection, love and vulnerability."
With almost 20 years of experience in HR, business management and lean process management (black belt trained by McKinsey) and a background in Public Management and Psychology I have a passion for people and change. Always with the purpose to create optimal energy & happiness. By making the best use of each individual's strengths, potential and (cultural) background.
I am who I am and I live my core. My personal and professional experiences help me in the coaching: I would not have been able to do without. And, moreover, I would not have wanted to do without! I bring everything along.
What clients say about me: "You have both, the combi of that personal and business approach", "Right to the point", "Able to confront", "Clear and Personal approach", "Strategic, analytical thinker, always one step ahead".