Personal Leadership Training Online
Sometimes, you can feel overwhelmed, whether it is in your private or business life. During hectic times you can put yourself in the background and stop doing what makes you feel fulfilled. You start to lose connection with your own motives. Do you recognise this?
You find it too important what others think of you. Because of this, you start to miss opportunities, both privately and in business.
You feel insecure too often, and sometimes you feel like you don't matter
You often experience a workload that is too high
You feel like you don't spend enough time on things that make you feel fulfilled
If you recognise any of these points, the Personal leadership Training Online might be precisely what you need. In the Personal Leadership Training Online, Bas Blekkingh will walk you through a proven, successful and practical method to ensure you will get the most out of yourself. Wherever and whenever it suits you.
The price of this training is € 195,-.
What you will achieve because of the Personal Leadership Training Online?
The goal of this online training? To increase your fulfilment (at work) while you can continue to be yourself. This way, you learn how to make authentic impact on your environment acting from self-confidence.
The results after the Personal Leadership Training Online:
You'll have a better, relaxed way to influence people and increase your impact
You get back in touch with yourself and gain more confidence
You can fix issues quicker by using the gained insights
You better understand where your strengths lie and will use these more often
You will feel less dependent on the opinions of others
"More fulfilment.
More self-confidence.
More impact."
What has this training provided others?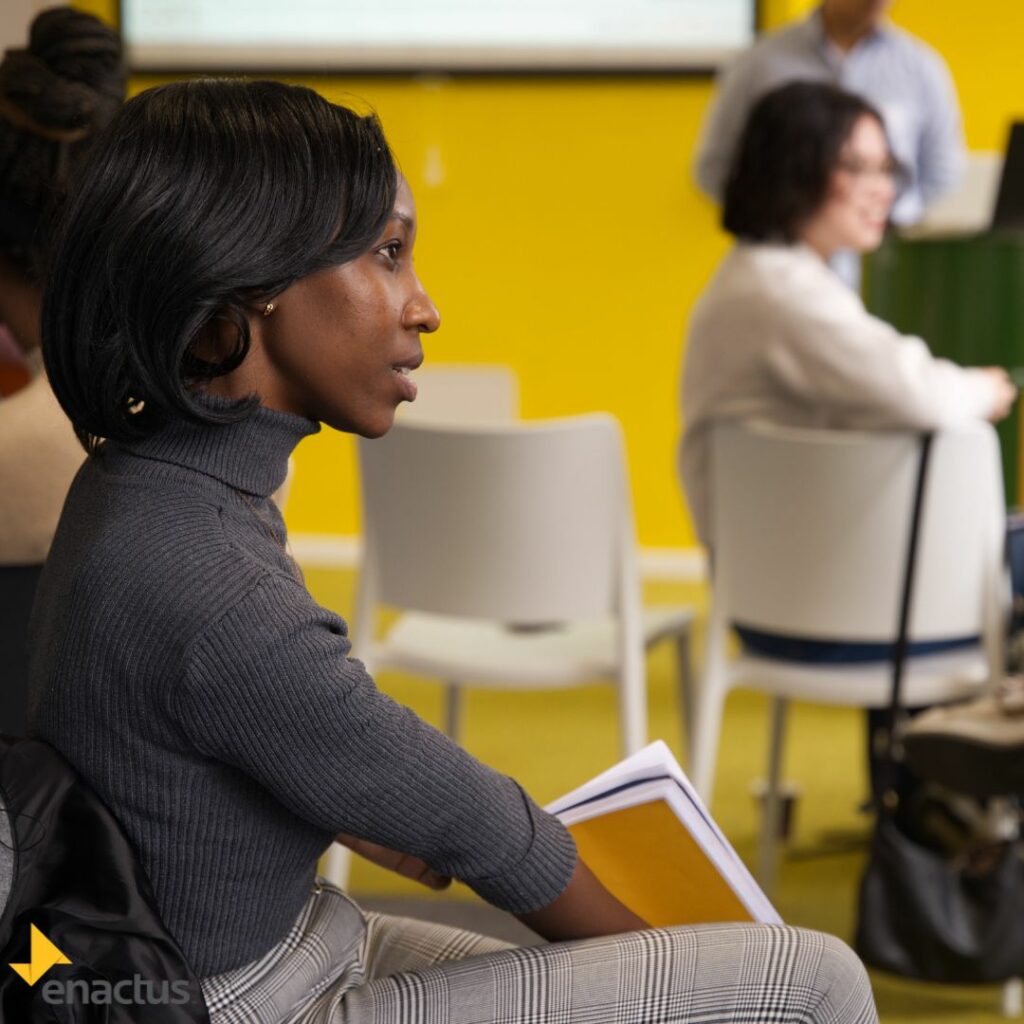 "Authentic Leadership e-learning is one of the most profound e-learning I have come across. It is very practical and empowering. I now know how to overcome any barrier taking into account the 7 layers of authentic leadership. I now know more about perceptions, egos, behaviors and norms and values and how they work. I have not been the same since I finished that course. I'm doing marvelously in building genuine relationships around me, creating the impact that I would like to see. I am continuously striving to help my environment to live authentically."
Charlynne Jepkosgei – Enactus twente
What has this training provided others?
"The training helps you with both your work and personal life. I've learned that I don't have to meet all expectations that I believe others have of me. I've become me again. I better accept the circumstances that define my life, and I'm fulfilled with what I can mean for others."
Antoinette
What has this training provided others?
"Authentic Leadership makes you conscious that it truly starts with you. If you start working with your authenticity in mind, you invite others to do the same."
Willem
What has this training provided others?
"The online training has given me a lot! I am much more conscious of myself and of the influence I have on my environment. I see more "grey" instead of black and white, have become more patient and am milder in my approach to others. It makes that I feel a better person and that I matter. It makes me and the people around me happy. I would love to see other people to feel this way."
Mariska
This is how the Personal Leadership Training Online works
The most challenging thing of working on yourself? That is to really get to know yourself better. Especially to learn about the talents you have got but are not yet using. That's where this training will help you.
We don't think it's necessary to go to 'the past' to understand your current behaviour. It is, however, good to understand why, for example, you don't dare to take certain chances or don't speak out as often as you want. If you understand your behaviour better, you can better develop it, while still being yourself.
You can train your Personal Leadership by learning and applying the basics of Authentic Leadership wherever and whenever you want. 25,000 people have preceded you.
The Personal Leadership Training Online is a fun combination of motivating videos and exercises you can do yourself or with others (if you sign up with them). You will also get several quizzes, tests and exercises on what you've previously learned. It's wise to allocate a few weeks for the training so you can put the things you've learned into practice regularly. The training consists of more than 2.5 hours of video material. Taking the assignments seriously can take you up to a day in total. If you buy the training, you immediately gain access to the online learning environment. You get access to the training for two years. After finishing the training, you will get a certificate.
The philosophy behind the Personal Leadership Training Online
To train your Personal Leadership, we use the Authentic Leadership method. This training is not necessarily about managing others: Instead, it is about gaining more confidence to take leadership of your own life and the people around you.
The people behind Authentic Leadership
The Authentic Leadership method is characterised by a no-nonsense approach.
Our mission? Making you even more high performing and fulfilled. By taking control of your life.
The methodology behind this training is applicable at home and in the workplace. We believe in the snowball effect on the people in your environment. We have seen this happening for years and it makes us very happy too.